PREPARE FOR CIA EXAM SUCCESS WITH THE IIA
PREPARE TO PASS THE CIA EXAM, YOUR WAY
Comprehensive reading materials plus interactive online study tools offer complete preparation and flexibility.
Learn More >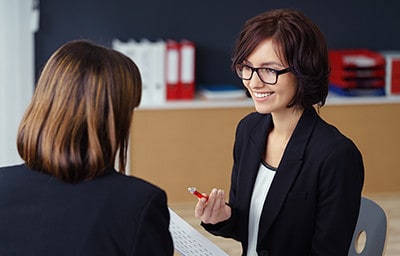 Online and in-person courses combine self-study materials with expert instruction by CIA-certified facilitators.
Learn More >
Arrange training for a group of two or more to enjoy volume savings and group reporting features.
Learn More >
SEE WHAT PEOPLE ARE SAYING
Naveed Khizar Sheikh, CIA, Head Internal Shariah Audit, United Bank Limited, Pakistan
I prepared for all three CIA exam parts using The IIA's CIA Learning System and passed them all on my first attempt. I studied in phases, starting with the reading materials that were so comprehensive that no other sources were needed. In the second phase, I completed practice questions. This is the best part of CIA Learning System, providing reinforcement and feedback. In the third and last phase, I used the practice exam to evaluate my preparation level and focus on topics to improve. The IIA's CIA Learning System is the key to success on the CIA exams and I would highly recommend it to CIA candidates."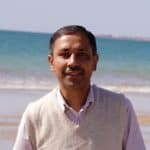 Elijah Kariuki, CPA, Head of Internal Audit, ECLOF, Kenya
The CIA Learning System is such a valuable investment. I've used it exclusively to study for Parts 1 and 2 of the CIA exam, passing both in my first attempt! The short manageable sections were very helpful as I squeezed in an hour of study in the early mornings before my busy workday. The practice questions taught me to think beyond my sector and tested my exam preparedness. I look forward to earning the prestigious CIA title soon!
Mudassir Mirza, CIA, Auditor, Law Society of Alberta
The IIA's materials were concise, relevant, and helped me pass Part 3 on my first try. Having spent most of my career in Risk Management, I didn't have a lot of experience in Internal Audit, but the CIA Learning System made it easier for me to learn new topics. The language was simple to understand and the material was in alignment with the CIA syllabus. I feel gratitude to The IIA for having developed such great materials!
Victor Dominguez Zapata, CIA, Sr. Internal Auditor, Medical Devices Industry
The IIA's CIA Learning System was quite comprehensive, providing the information required not only to feel confident and succeed in the tests, but also to help you understand the foundations of the Internal Audit standards, our mission and objectives. I firmly believe that CIA certification has been a great boost for my career, allowing me to exhibit my commitment to this career and show that I have the skills and knowledge required to add value to our organization.
Jeanne Collins, CIA
I would definitely recommend the recently updated CIA Learning System to other candidates. I used these tools exclusively to prepare for the difficult Part 3 CIA exam. The pre-test identified the areas I needed the most help with and focused my attention. The text and simulated questions prepared me to pass the exam. My CIA certification helped me secure a promotion from Corporate Auditor to Manager of Internal Audit.